Manual Serial Number Verification for Clarke Stainless Steel Nameplates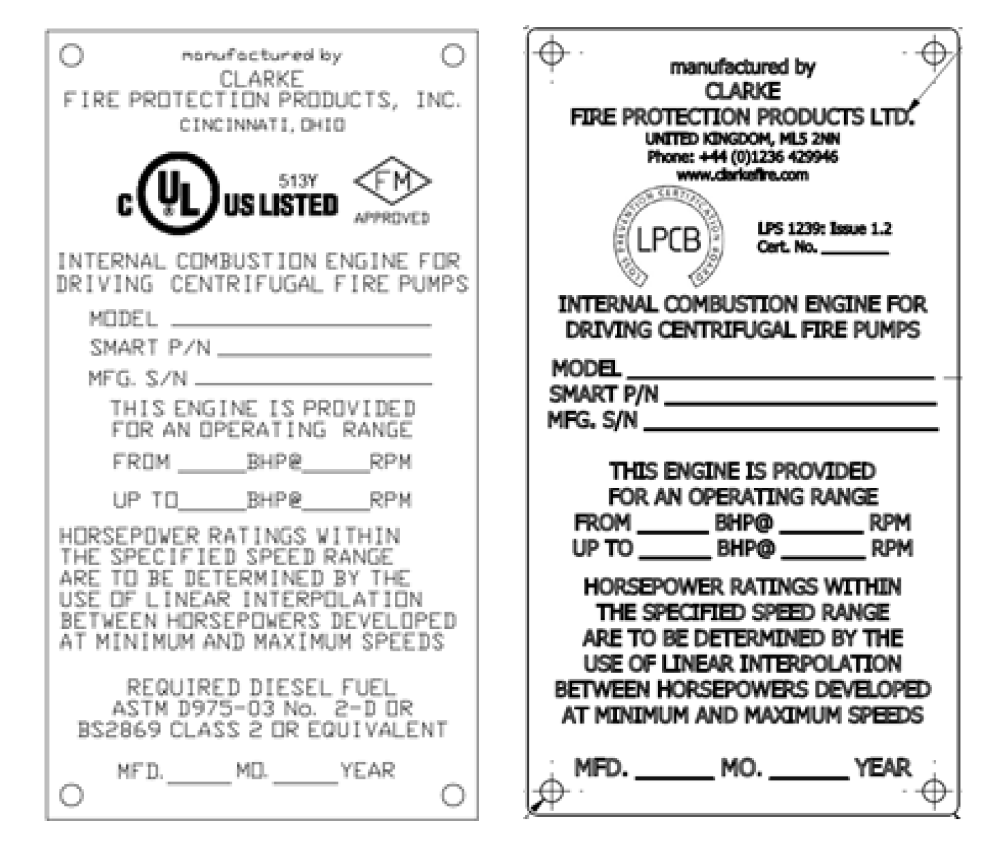 Legacy CLARKE® Engines, utilizing an older stainless steel nameplate, can still be authenticated using Clarke's Serial Number Verification online tool. Enter your CLARKE® Serial Number below to obtain start-up inspection information, operations manuals, maintenance recommendations, and engine specific BOM details.
To properly authenticate a CLARKE® engine, locate the engine's metal nameplate which is permanently riveted to the engine at the locations described below and find the manufacturer's serial number. When the manufacturer serial number is entered online, it should match the serial number on the nameplate and stamped onto the engine block.
By scanning the QR Code on Clarke's modern laser engraved nameplate, you can immediately verify the authenticity of your CLARKE® engine. In addition, while in the field and needing the information the most, you have access to the engine's operations manuals, start-up information and registration, as well as engine specific maintenance recommendations (coming soon).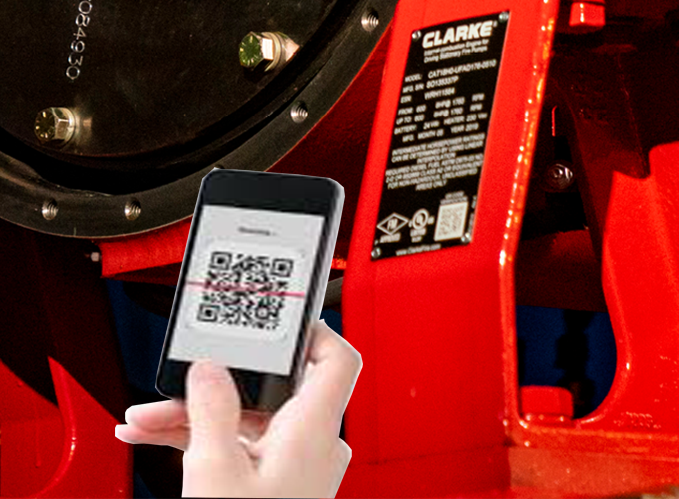 MOUNTING LOCATIONS

- JU, JW, JX, DQ models: Rear side of engine, towards the right half of flywheel housing
- DP, DR, DS, DT models: Right side of engine, on rear mounting foot
- KA models: Right side of engine, on support brace underneath instrument panel
- C18H models: Left side of engine, on rear mounting foot